Joseph Guarneri
Joseph Guarnerius Filius Andreae, whose full name was Guiseppe Giovan Battista, was the second son and a student of Andrea Guarneri. He worked in Cremona, was born in 1666 and died in 1739.
He was also known as the King of Varnish because the red to gold-brown varnish that he produced was of a particular transparency and beauty.
The original is in the possession of Prof. Wolfang Boettcher. The work on these pages is still in progress!
Here are the measurements:
Belly length: 73,2 cm
Width above: 35,3 cm
Middle: 24,3 cm
Below: 43,3 cm

A facsimile of the cello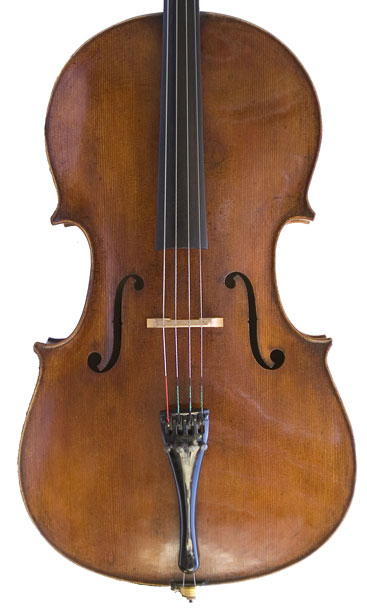 Belly, Josef Guarneri Kopie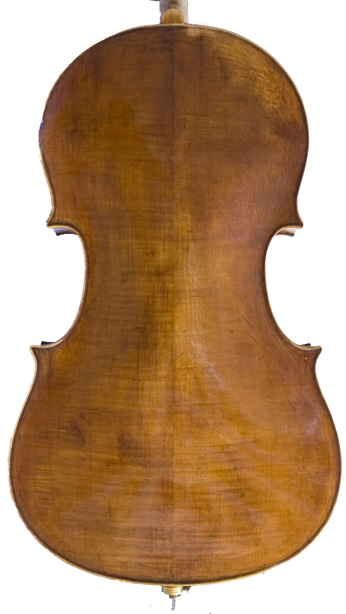 Back, Josef Guarneri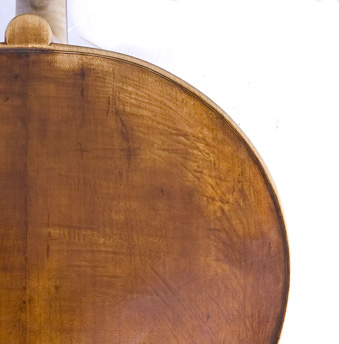 Detail of the back
The scroll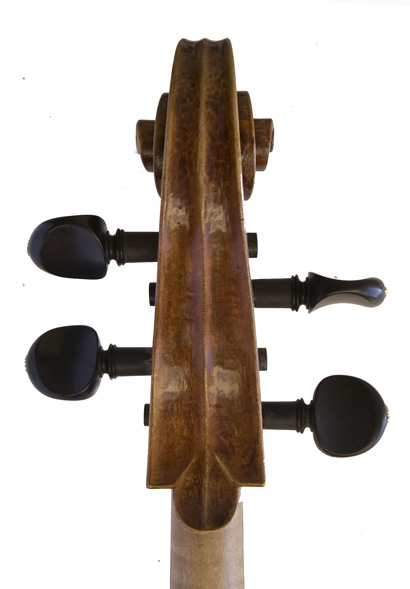 And once again...
If you are interested in such an instrument, please use our contact form. We will get back with you promptly!