Petrus Guarneri
Petrus Guarneri
Petrus Guranerius was born in Cremona in 1695 as the son of Joseph. He worked with his uncle Petrus in Mantua from 1725-1739. Thereafter he worked until 1762 in Venice.
He is especially well-known for his beautiful cellos.
Our version of the "Petrus Guarneri" is an absolute favorite. Its beautiful sound and resonance amazes cellists and has also gained for them many prizes.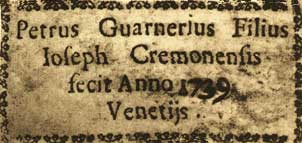 Our model of a Petrus Guarneri from 1739 comes very close to the ideal cello. It has a profound, voluminous bass as well as a transparent and assertive pitch with a perfect balance that gives the musician unlimited possibilities for interpretation. You can listen to this cello at our audio samples link.
.
This is what it looks like: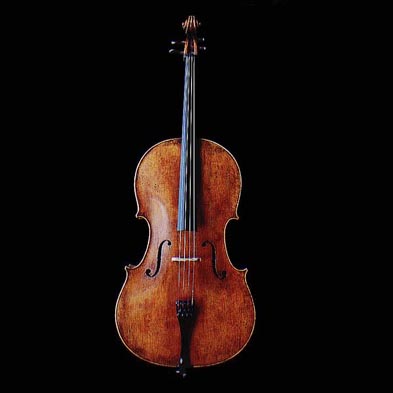 Belly of a Petrus Guarnerius cello by violin master builder H.-H.Uilderks
Owner, Prof. Eckart Runge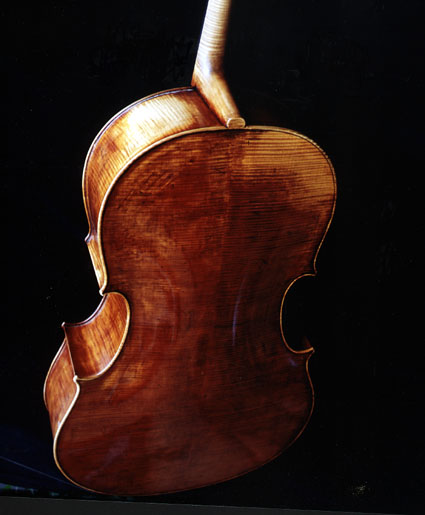 The instruments has the following measurements:
Body length: 74,3 cm
Width below: 45,5 cm
Above: 35,6 cm
Middle: 25,3 cm
Mensur
Listen to the Cello Projects new CD on which this instrument can be heard:
The cello tango CD can be purchased here it is a must for every cello enthusiast!
Jalousie Eckart Runge Cello Jaques Ammon
El choclo
El Día En Que Me Quieras
Fear
From the latest CD of the Celloproject Russian Soul, on which the cello can be heard.
Nicolai Kapustin :
Kapustin - Sonata No. 2, Op. 84, 1. Satz
Sonata No. 2, Op. 84, 3. Satz
Sergei Rachmaninoff:
Vocalise:
Kapustin Burlesque
Stutschewsky - "Freilachs"
Joachim Stutschewsky (1891 - 1982), Freilachs John Myerscough - Cello, Jascha Nemtsov - Piano
John Myerscough plays a cello by Haat-Hedlef Uilderks after Petrus Guarnerius.
Play It Again by Trío Arbós
Trío Arbós. Kenji Bunch: Slow Dance
José Miguel Gómez plays a cello by Haat-Hedlef Uilderks from 2010