Domenico Montagnana
D. Montagnana was born in 1683 and was a student of Amati. From 1708 he worked in Venice where he died in 1756.
Montagnana was among the most outstanding of the Italian violinmaker. His cellos are among the most sought after.
Our Montagnana model corresponds to the instrument that Boris Pergamentshikoff (built in 1735) played - a very voluminous instrument.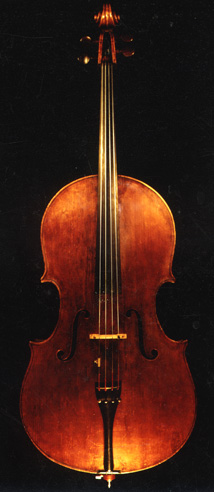 A Domenico Montagnana belly 1735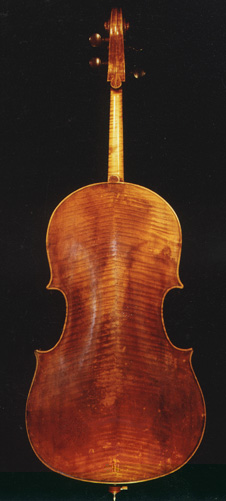 Back of a Domenico Montagnana cello 1735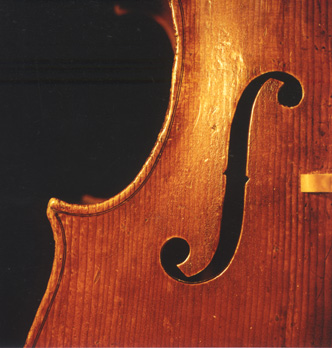 F-hole detail of a Domenico Montagnana cello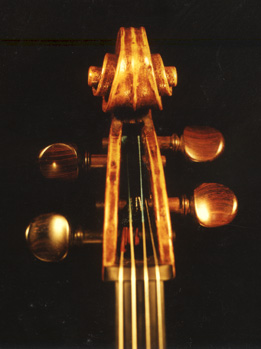 A Domenico Montagnana cello scroll 1735
Measurements of the instrument:
Belly length: 74,3 cm
Width below: 44,2 cm
Above: 34,2 cm
Middle: 24,8 cm
Such a cello plays Mathias Johansen, you can see very nice audio samples and videos on his Internet page
If you are interested in such an instrument, please use our contact form. We will get back with you promptly.
Tchaikowsky - Pezzo Capriccioso for Cello
Mathias Johansen plays a cello by Haat-Hedlef Uilderks after Domenico Montagnana from 1992